HEXA-HOR
September 7, 2021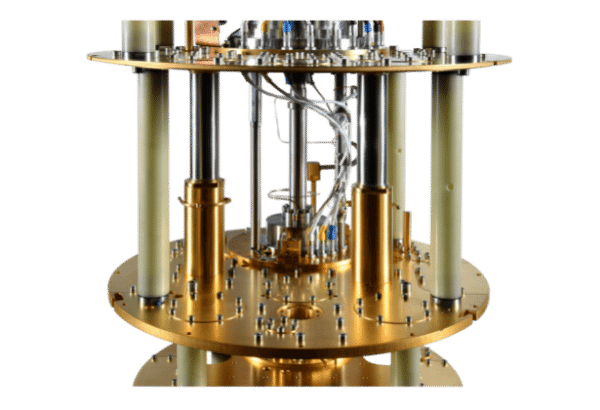 Options/Customization
September 8, 2021
Our HEXA-WET range features dilution refrigerators cooled down with liquid helium.
Particularly adapted for very high magnetic fields or small samples, our HEXA-WET range can be thoroughly customized, (plastic mixing chamber, dewar customization, cold finger inserts...).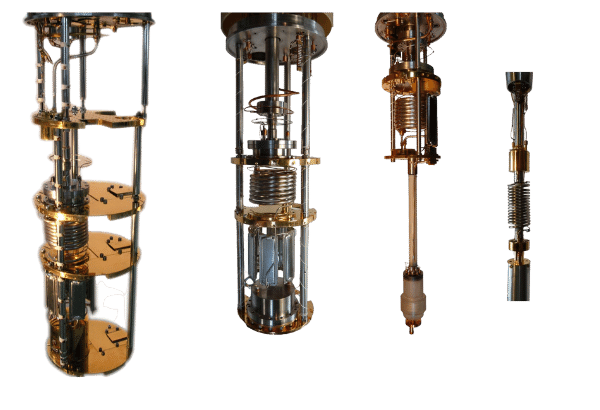 • Easy access with removable clamps on the IVC for fast sample changes. • Direct line of sight access to sample. • User-friendly automatic gas handling system. • Joule-Thomson helium condenser for efficiency and simplicity.
Model
Hexawet30-30
Hexawet100-10
Hexawet200-12/10y
Hexawet200-100
Hexawet400-10
Base temperature
⩽30mK
⩽10mK
⩽30mK with 100mK shield, ⩽12mK without
Cooling power at 100 mK
30µW ±10%
100µW ±10%
200µW ±10%
200µW ±10%
400µW ±10%
4K flange outer diameter
45mm
68mm
110mm
68mm
110mm
110mm
150mm
180mm
150mm
180mm
MC diameter space
30mm
49mm
86mm
49mm
86mm
86mm
120mm
120mm
TABLE OF SPECIFICATION
HEXA-DRY M
Design
Hexagonal 300K top flange allowing a larger access
Mixing-Chamber plate Ø
Ø300mm
Sample space
Ø313mm x 300mm
Available ports
3xDN50 and 6xDN63 (with 1 Line-Of-Sight Access)
Pulse Tube
PT415-RM, PT420-RM, PT425-RM CRYOMECH
Quantity of He3
18 liters
Temperature controller
Continuous measurement
Software
Fully automated and configurable
Warranty
3 years
Cooldown time performances
Model
Hexawet30-30
Hexawet100-10
Hexawet200-12/10y
Hexawet200-100
Hexawet400-10
Base temperature
⩽30mK
⩽10mK
⩽30mK with 100mK shield, ⩽12mK without
Cooling power at 100 mK
30µW ±10%
100µW ±10%
200µW ±10%
200µW ±10%
400µW ±10%
4K flange outer diameter
45mm
68mm
110mm
68mm
110mm
110mm
150mm
180mm
150mm
180mm
MC diameter space
30mm
49mm
86mm
49mm
86mm
86mm
120mm
120mm